Signup: Firewall Configuration
Overview
During the new organisation Signup flow you may find an error as below. This is caused by a corporate network filter (e.g. Palo Alto) which blocks certain encrypted flows.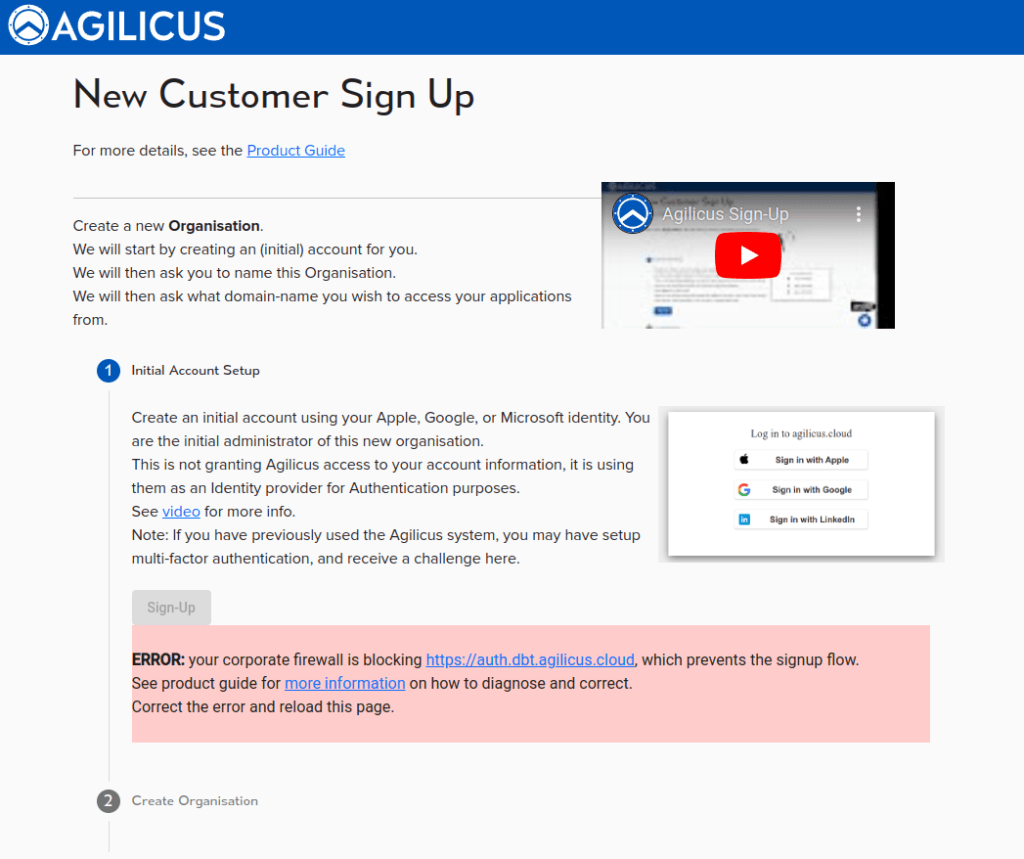 In order to use the Agilicus AnyX platform, your browser needs to be able to navigate to:
https://admin.YOURDOMAIN
https://auth.YOURDOMAIN
https://profile.YOURDOMAIN
(where YOURDOMAIN is the domain name you will choose during the signup process).
In addition, your name server (DNS) must be able to resolve:
ca-1.agilicus.ca
api.agilicus.com
The most common problem observed is that if you navigate to https://auth.agilicus.cloud you get an error implying the connection was RESET. This is typically done by a content-filtering firewall such as Palo Alto blocking "auth.*" as a domain name.
To resolve, work with your outbound firewall filtering vendor to allow:
*.agilicus.com
*.agilicus.ca
*.agilicus.cloud
---