Seamless Inbound Remote Access via Starlink
Enable secure, remote access to your Starlink network connected systems including cameras, routers, remote desktops, building control systems, and even industrial networks.
Reduce the time, cost, and complexity of connecting with precise control over user access and permissions.
No public IP, no VPN, no port-forwarding needed.
Simple Access over Starlink with Enhanced Security through Agilicus AnyX
The lowest cost tier of Starlink doesn't allow inbound VPN connections, port-forwarding, or any type of DMZ scheme as it uses IPv4 and Carrier-Grade NAT (CGNAT), meaning there are a limited number of public IP addresses (read more). Conventional workarounds for these connectivity constraints, such as a reverse VPN, are complex, expensive, and could introduce security risks.
The easiest way to achieve remote connectivity to Starlink connected systems is through Agilicus AnyX. Security camera? HomeAssistant web? Remote Desktop? Industrial Control System?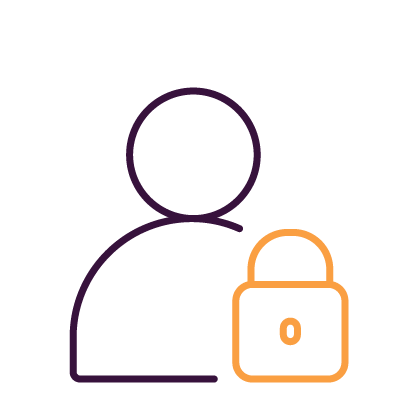 Pair Users with Resources.
Create user-resource pairings to enable secure remote access to specific systems within your Starlink network.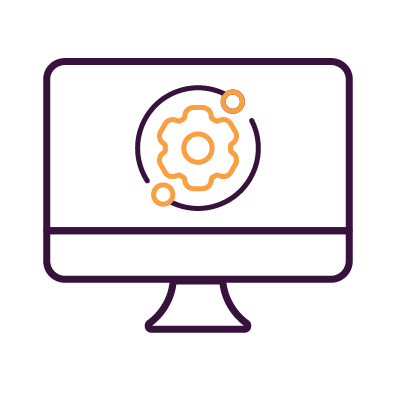 Access Anywhere. No Client. No VPN.
Seamlessly deploy in minutes not days. No new hardware, clients, or network changes are required.
Even though the business Tier Starlink subscriptions utilizes IPv6, allowing port forwarding and VPN access, these remote access methods still introduce cybersecurity risks to your business. With Agilicus AnyX you can ensure any connectivity over Starlink is simple, secure, and auditable. Your users can be given least privilege access to only the resources they need and must verify their identity to gain access.
How are Businesses Using Starlink
Operated by SpaceX, Starlink provides high-speed, low-latency satellite internet coverage in 40 countries, empowering previously disconnected regions with internet access. Remote and rural businesses around the world have been able to connect to the internet and adopt new technologies that improve efficiency and operations.
Remote pumping site? Satellite office without local IT support staff? Lights out remote operation with building management (BMS)? Each of these require a simple way to get inbound connectivity through the satellite gateway.
Starlink Remote Access Challenge
As Starlink currently uses IPv4, there are less IP addresses available. Multiple Starlink subscribers could be sharing the same public IP address rendering traditional remote access tools like the VPN ineffective or overly complex.
Unable to connect via IPv4.
The basic Starlink subscriber tier uses IPv4 and has a limited number of public IP addresses, achieved through a process known as Carrier-Grade NAT (CGNAT).
No port forwarding due to CGNAT.
Port forwarding is complicated as IPv4 via CGNAT prevents traffic from properly rerouting to a specific device/machine in the network
No port forward prevents VPN access.
Due to the limited number of available IP addresses and CGNAT and the inability to properly reroute traffic, it's not possible to establish a standard VPN connection to your systems via Starlink.
Traditional tools require a risky, always on connection.
Traditional remote access tools require your organisation to accept the risks of overprivileged, always on connections to your systems.
Agilicus AnyX is a modern, secure access platform that overcomes Starlink connectivity challenges and enables remote access to corporate resources without the need for a public IP or VPN.
What is Agilicus AnyX
Quickly and easily expand the reach of company resources without compromising on security, requiring a VPN, or juggling network changes. Agilicus AnyX is a Zero Trust Network Access platform that offers a secure alternative to perimeter-based network solutions and is suitable for organisations of all types and sizes.
Enable simple, secure, and auditable access to shared resources with precise control of permissions for any authorised user with a low cost platform that scales with your organisation.
How to Enable Remote Access over Starlink
Without a routable IP address, using an inbound VPN is not an option for remotely connecting to systems over starlink. By using the Agilicus Connector on resources within your network, an outbound only connection to the Agilicus cloud can be established. Each user who requires access must verify their identity which is done via single sign-on and multi-factor authentication (OpenID connect + upstream identity providers). Direct access is achieved over HTTPS in any browser with a URL and a connection is only established once a user has verified their identity and has the required permissions for access.
Enhanced Security Through Zero Trust
Agilicus AnyX enables secure, identity-based, auditable access to specific resources with precise control of user permissions, while delivering a frictionless end-user experience.
Frictionless End-User Experience
Single sign-on and multi-factor authentication provide a seamless, intuitive login flow.
Simplified User Management
Centrally manage users and permissions through a single administrator portal.
There's no need to setup a reverse VPN and worrying about Dynamic DNS, open ports, or setting up a DMZ. Remote access over Starlink through Agilicus AnyX not only makes it easy to connect to your systems, it empowers your organisation with access controls that keep your critical systems secure.
Get in Touch – Learn How to Remotely Access Systems over Starlink
Get in touch with our team to get started with Agilicus AnyX to enable secure remote connectivity to resources within your Starlink network.