Billing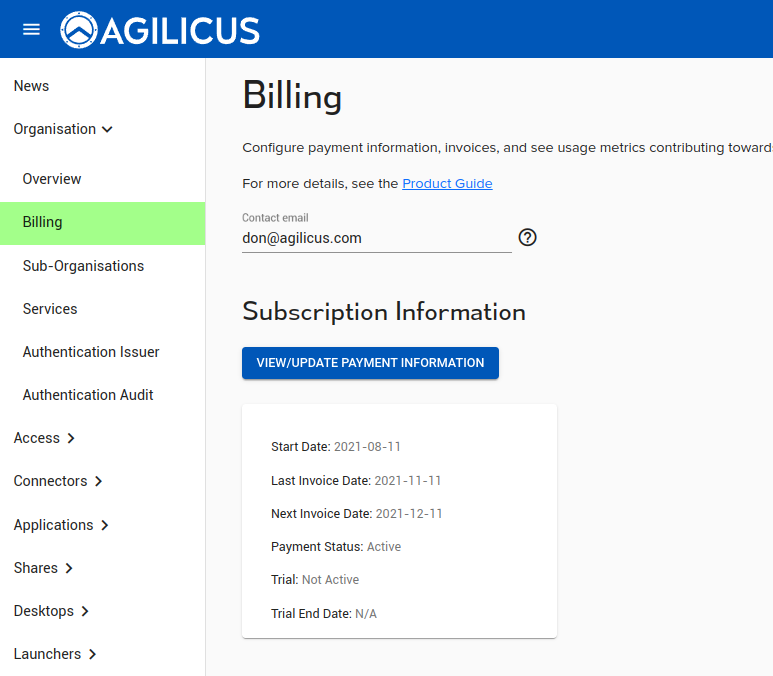 In the Billing Tab you can setup automatic payments. These are managed by Stripe, a 3rd-party payment processor: no financial information is stored within the Agilicus platform.
Your billing cycle will be 30 days in duration, and will be a function of when you first started using the platform. You may control automatic payment versus invoicing, and the email-address the invoice would go to. Here you may also see previous invoices.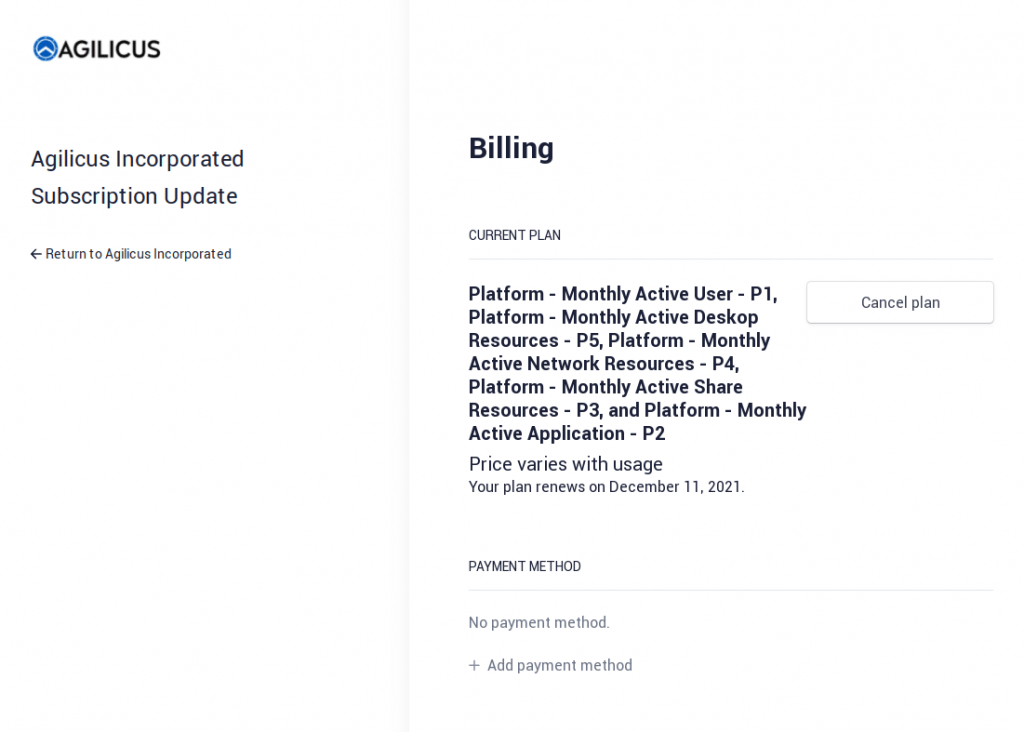 Within the 'View/Update Payment Information' screen (hosted by Stripe) you can see current payment method, add a payment method, and view existing invoices.
Overall usage metrics (which drive the billing) are shown in the table at the bottom. These are instantaneous values, the invoice is based on the peak within the 30-day time interval.
---