SSL/TLS CERTIFICATE MANAGEMENT
We are all guilty of using non-HTTPS (or HTTPS with self-signed certificates). No more! We have completely automated this. All services will use proper, public, certificate management. Both for the public facing side, but also for all internal east-west connections.
USER IDENTITY
It all starts with knowing who you are, your identity. This is often confused with passwords and separate logins. We say NO! You are 1 person, why should you have to manage multiple logins?
We federate social plus corporate (e.g. Active Directory) logins. No passwords ever traverse our system. The system administrator gets a very simple, easy-to-use method of assigning roles and authorisation, based on this universal user identity.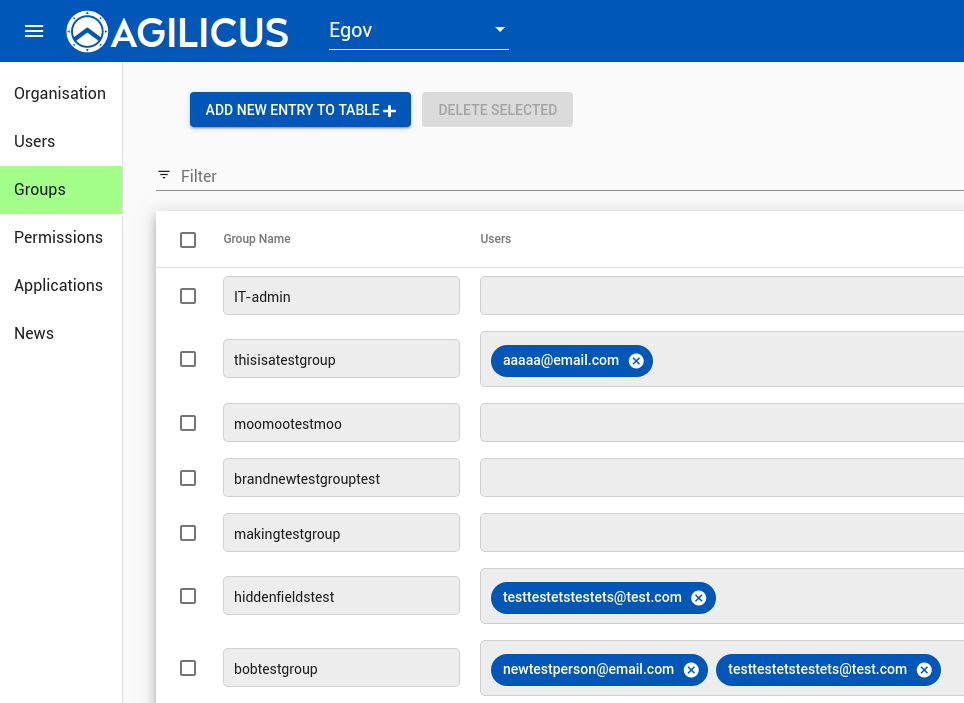 SIMPLE ROLE MANAGEMENT
Create groups. Assign roles to groups. Assign those to applications. Then on-board you users. It becomes universal: we don't have to deal with different methods per application. Everything is done in the HTTP layer, the web layer. Universal.
ANY DEVICE. ANY NETWORK.
Let you users work how they want, where they want, when they want.
Got a simple training moodle? Great, let them use it on their tablet on the deck.
Got a hours-of-service record for commercial drivers? Great, let the drivers record this on their mobile (not while driving of course!)
Why should they care what network they are connected to? Let's make the application work anywhere, with equal, strong security. Zero-Trust of the network.
DISASTER RECOVERY. CLOUD NATIVE ORCHESTRATION.
The platform provides a cloud-native orchestration, based around container technologies. At its heart we use Kubernetes for orchestration, and Istio as a service mesh. Our platform runs on top of Google Cloud in a multi-zonal regional deployment.
We have 1+1 resiliency for all customer applications, meaning each application is always running at least two copies, in two separate data centres for maximal redundancy and disaster recovery.
The Agilicus Secure Hosting Platform is built around modern cloud-native principles:
Micro service API's

Stateless, horizontal-scaled components

Self-healing

Live, incremental, non service-affecting upgrades
HYBRID CLOUD DATA FLOW
A hybrid cloud is a computing environment that combines a public cloud and a private data centre by allowing data and applications to be shared between them.
Traditionally this environment runs the same work-load cross both the public and private data centres, acting as an expansion pool. In the Agilicus model we keep critical data and physical interconnects in the on-premise and move the user logic and interface into the public cloud. This helps guarantee data privacy and ownership.