2022-11-29
@
18:00
–
19:00
UTC+0
Cyber attacks can have devastating consequences for organisations of all types and sizes, from revenue and reputational loss, to public safety risks or economic repercussions. Critical Infrastructure is no exception and enhancing cyber resilience is a top priority for the Government of Canada. Zero Trust Network Access is one of the ways critical infrastructure organisations can quickly enhance security and reduce cyber risk without disrupting workflows and operations.
Join us live on November 29, 2022 at 1:00PM ET for an exclusive webinar with Don Bowman, cybersecurity expert and CEO of Agilicus to discuss the ways your organisation can implement a zero trust access strategy that leverages existing investments in IT and identity. We'll also dive into security best practices and how critical infrastructure organisations can easily adopt least privilege principles with zero trust.
The Pressing Need for Enhanced Critical Infrastructure Security in Canada
As the cyber threat environment continues to escalate, the organisations that serve as the backbone to Canada's economy are facing very real risks. This has led to security becoming a key consideration in the national strategy for critical infrastructure. However, some critical infrastructure organisations have been struggling to enhance security as they contend with limited resources, legacy/non-participating systems, operational technology, or diverse and remote workforces. How can organisations both enhance security and align with the national strategy for critical infrastructure, quickly and economically?
During this session, we'll explore Zero Trust Architecture in a deployable model for critical infrastructure organisations and how they can leverage the framework to adopt principles of least privilege. Zero Trust is an "Always Verify" security framework that requires all users to verify their identity before gaining minimum access to only the resources they need. During this session we'll also demonstrate how Agilicus works to secure operational technology, legacy resources, and SCADA applications with a foundation in zero trust. You'll learn how enhanced security can be achieved at your own pace, ensuring you can step into the framework without it being a resource intensive project.
Our Speaker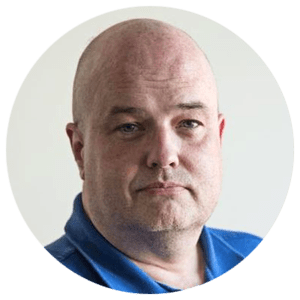 Don Bowman, Founder and CEO, Agilicus
Founder and CEO of Agilicus, Don Bowman is an expert in cloud security, has worked as a national advisor, and recently completed a Zero Trust Network Access project with the Canadian Federal Government. Previously, Don was the CTO and Co-founder of Sandvine incorporated which was acquired in 2017.
We recently partnered with Ridge Canada Cyber Solutions, a leading managing general insurance agency, to assist Canadian small to medium-sized businesses (SMBs) qualify for and secure cybersecurity insurance.
Join us on November 29, 2022 at 1:00PM ET to discuss critical infrastructure security and how your organisation can meet the more robust security requirements such as enforcing multi-factor authentication and least privilege access on all resources.
Resources