2022-10-20
@
17:00
–
17:45
UTC+0
Local governments are in a constant battle to deliver key services while fending off malicious actors and state-sponsored cyber attacks. When the stakes are high and the resources are limited, what can local governments do to protect against cyber threats?
Join us online on October 20, 2022 at 1:00PM ET where we'll be discussing Zero Trust Architecture and how local governments can approach the framework to defend against cybercrime. We'll explore the ways your organisation can effectively step into the framework to advance security without it being a resource intensive project. Join us and learn how to implement key security measures such as multi-factor authentication, detailed auditing, and end-to-end encryption to reduce your attack surface and modernise your cyber posture.
What to Expect
• How cybercriminals are breaching government systems
• What can local governments do to defend against cybercrime
• Adopting a Zero Trust Architecture on a Budget
•Where and how to get started with Zero Trust
We'll also dive into how local governments can leverage Zero Trust to implement: Multi-factor authentication, detailed auditing, end-to-end encryption, and least privilege access.
---
Facing the Evolving Cyber Threat Landscape in the Public Sector
Malicious actors and state-sponsored threats from countries like China and Russia are becoming more sophisticated. This has left most public sector organisations at a disadvantage when it comes to preventing cyber attacks and has made cybercrime a lucrative business for adversaries. In fact, the cost of the cybercrime industry is expected to balloon towards $10.5 trillion dollars by 2025.
How can local governments keep up with the rapidly evolving cyber threat landscape?
To support local governments and help them boost cyber resilience, the United States Department of Homeland Security recently announced its first-ever cybersecurity grant program for state, local, and territorial (SLT) governments. The grant program should help state and local governments combat cybercrime and enhance their cyber posture by advancing them towards a Zero Trust Architecture.
A Zero Trust Architecture can help local governments strategically protect against cyber threats while enabling secure, auditable access for employees, vendors, contractors, and third parties. The security framework is recommended by governments around the world and can help harden defences and contain the blast radius of cyber attacks while ensuring only the right people have the right level of access, when they need it.
Join us and learn how to approach a Zero Trust Architecture to defend against cyber criminals.
---
Our Speaker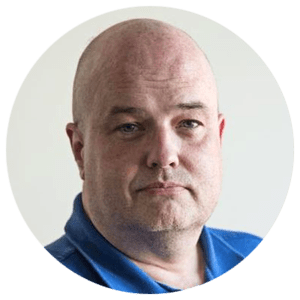 Don Bowman, Founder and CEO, Agilicus
Founder and CEO of Agilicus, Don Bowman is an expert in cloud security, has worked as a national advisor, and recently completed a project with the Canadian Federal Government to explore a Zero Trust Architecture. Previously, Don was the CTO and Co-founder of Sandvine incorporated which was acquired in 2017.
The right approach to Zero Trust Architecture is self-managed, affordable and scales with your organisation's needs. Join us on October 20, 2022 at 1:00PM ET and learn how your organisation can leverage existing investments in identity and security to step into a Zero Trust Architecture framework.