2023-07-13
@
17:00
–
18:00
UTC+0
Learn how creating a modern air gap increases your security posture drastically compared to legacy solutions like the VPN and TeamViewer. You'll learn how to create seamless access to operational technology resources for any user while protecting your business against threat actors – all without a client or any network changes.
Webinar Highlights
As cyber risks grow, the threat of a breach has become top of mind for many organizations, especially when controlling and monitoring access to their operational technology resources.
After attending this webinar, you'll understand:
Create or Maintain an Air Gap
The need for a modern approach to the air gap has grown alongside the requirements for remote access by internal teams and vendors alike. Learn how Zero Trust can help you maintain an air gap while still allowing for seamless, secure remote access.
Rapidly Adopt Security Features
Quickly and simply strengthen the security of your operational technology by eliminating shared credentials, implementing multi-factor authentication, enacting least privilege access.
Leverage Zero Trust
Reliable access and constant uptime are crucial to your organization's success. Agilicus' zero trust solution allows you to segment access down to the device level and keep systems hidden from the public internet with our All-in-One cybersecurity platform.
Our Speaker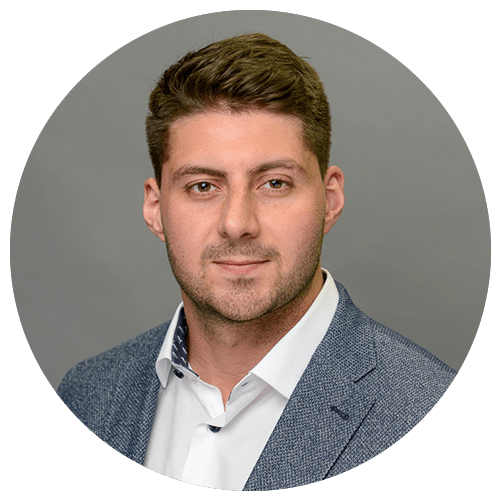 John Chiappetta
Sector Expert, Agilicus
John leads Customer Engagement and Sales at Agilicus where he helps organisations overcome various cybersecurity and remote access challenges. Prior to joining Agilicus, John worked with public and private sector organisations of all sizes to enhance their use of data and innovation to improve services, inform local decision-making and drive product development. John has worked with municipalities across North America to create the Open Cities Index, helped manage the National Open Data Exchange, and has worked on Smart Cities projects such as Smart Parking and Housing initiatives. In doing so, John has extensive experience with emerging technologies such as Big Data, 5G, IoT, and Zero Trust Remote Access.
Learn how a systems integrator is securely connecting to over 100 sites to perform maintenance and troubleshooting for clients with Agilicus AnyX.
---