2023-05-11
@
17:00
–
18:00
UTC+0
Learn how proper Vendor Access Management reduces cyber risk in a manufacturing setting. You'll learn why Vendor Access Management is one of the most effective tools organizations have for reducing their attack surface while enabling secure, auditable access for authorized non-employees.
Manufacturing organizations enlist the help of third party vendors and experts to perform troubleshooting and maintenance on critical systems to ensure constant uptime. Unfortunately, these vendors also introduce cyber risk. Reserve your spot and join us to learn how your organization can effectively approach vendor access management and reduce risk without it being a resource intensive project.
→ How third parties, vendors, and contractors introduce cyber risk.
→ How to approach the common security challenges of third party and vendor access.
→ What Vendor Access Management under a Zero Trust Architecture looks like.
→ How to enforce strict security controls for users outside of your organization's domain or active directory.
→How to ensure constant uptime with secure remote access for troubleshooting and maintenance
Inherited Cyber Risk from Vendors and Third Parties
Your employees and vendors need access to resources on the manufacturing floor, but they are also the source of inherited cyber risk. When a vendor falls victim to a cyber breach, their clients become targets as well. VPNs and other legacy solutions like Teamviewer are unable to properly restrict malware or malicious users from accessing protected resources on an organization's network.
By enabling secure, auditable access for vendors, contractors, and third parties,organizations can harden defences and contain the blast radius of cyber attacks while ensuring the right person has the right level of access, when they need it.
Reducing Your Cyber Risk and Improving Efficiency
Ensuring constant uptime of systems (SCADA, HMI, PLCs) on the manufacturing floor is critical. More often than not, this means allowing vendors to remotely access systems for troubleshooting and maintenance purposes. Problems arise when vendors are sharing credentials for a VPN or jumpbox – losing visibility on which user is taking which action and failing to properly limit the scope of their access.
We will demonstrate how Agilicus seamlessly allows access on a per-user basis, ensuring they are directly connecting to only the systems they need in order to perform their job. Further security measures like multi-factor authentication can be simply placed on top, strengthening each access attempt by a user.
Reserve your spot to learn how Vendor Access Management can put your organization in control of what can be accessed, who has access, and what they can do with that access.
The Speakers: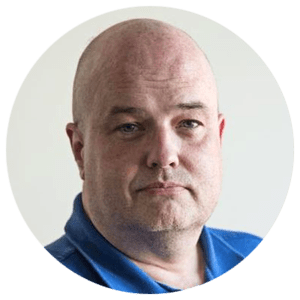 Don Bowman, Founder and CEO, Agilicus
Founder and CEO of Agilicus, Don Bowman is an expert in cloud security, has worked as a national advisor, and recently completed a Zero Trust Network Access project with the Canadian Federal Government. Previously, Don was the CTO and Co-founder of Sandvine incorporated which was acquired in 2017.
Learn how a Zero Trust Air Gap maintains the security of a traditional air gap while allowing seamless remote access to applications and critical systems for support – providing both convenience and security.
The right approach to Vendor Access Management is self-managed, affordable and scales with your organization's needs. Learn how to limit access and privileges without restricting productivity for employees, vendors, contractors and third parties.
---