2023-01-26
@
18:00
–
19:00
UTC+0
Learn how to modernise your Industrial Control System applications and resources through implementing secure, remote access without a VPN or new hardware. You'll learn how to enable remote maintenance and troubleshooting while keeping systems off the public internet.
During this session we'll demonstrate how modernising your Industrial Control Systems can improve your cyber posture while also saving time and money.
→ How to eliminate shared credentials by enabling per-user access
→ How to provide quick and seamless access to any approved user
→ How to reduce costs and time to remotely connect to business-critical resources
→ How to enforce least privilege access to ensure the right users have the right levels of access
→ How to implement detailed auditing for complete visibility of changes made
→ How to enable secure access for the right users, at the right time without the need for a client or VPN
Reducing Cyber Risk with Vendor Access
The growing risk of shared credentials, over-privileged users, and lack of proper access controls means security has become top of mind for many businesses, operating Industrial Control System resources and applications. Legacy VPN solutions or other remote access tools like TeamViewer and remote desktop technologies lack proper access controls such as multi-factor authentication and least privileged access, opening your business to the threat of a breach.
With vendors more frequently needing remote access to perform maintenance and troubleshooting on Industrial Control Systems, how can businesses ensure they protect themselves while allowing their vendors access to their systems?
Join us and learn how a modern access solution can allow systems like an HMI application, or PC on the factory floor, to be securely accessible to internal employees and vendors – all without a VPN, new hardware, or client. Keep your network and systems secure with fine-grained auditing capabilities, multi-factor authentication on non-participating systems, and least privileged access across all users without the need for new usernames or passwords.
Our Speaker: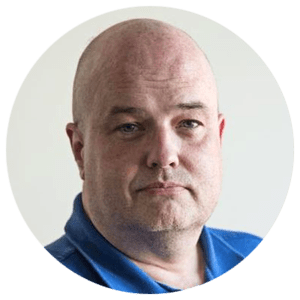 Don Bowman, Founder and CEO, Agilicus
Founder and CEO of Agilicus, Don Bowman is an expert in cloud security, has worked as a national advisor, and recently completed a Zero Trust Network Access project with the Canadian Federal Government. Previously, Don was the CTO and Co-founder of Sandvine incorporated which was acquired in 2017.
Learn how to simply meet IEC-62443 standards by leveraging your current investments in identity. A Zero Trust Architecture can empower organisations to segment access on a per-user basis, allowing them to implement zones at the recommendation of IEC-62443.
Learn how to enable VPN-less access to your Industrial Control System resources to provide convenient, secure connectivity to your vendors without the cost and complexity of a VPN.
---