2022-09-29
@
17:00
–
17:45
UTC+0
Security is top of mind for businesses everywhere, but with new threats targeting the Internet of Things (IoT) and Operational Technology – there are growing concerns over the rise in cloud adoption, digitally connected and distributed workforces, third-party remote access, and convergent IT-OT systems.
We'll be live on September 29, at 1:00PM ET to explore what a modern air-gap looks like in industrial and OT networks. We'll specifically discuss the ways that the modern air-gap is being used to enable secure remote access. Organisations are struggling to provide access to their vendors for the support and maintenance of their industrial control systems. Tune in to learn how organisations are leveraging the modern air-gap to enable remote connectivity without a VPN.
Topics We'll Address
• How the VPN is compromising your OT Network.
• How to micro-segment down to the device level.
• How to provide just-in-time access with a perfect audit trail.
• How make your systems accessible without being visible on the public internet.
---
Secure Access to Operational Technology with Zero Trust
The rapid adoption of cloud, distributed workforces, and third-party remote access paired with the convergence of IT and OT systems has created a dramatic shift in the cyber threat landscape. Enterprises of all sizes are open to attack and it's no surprise operators are struggling to allow remote access to their industrial control system applications.
Traditional solutions like a VPN or other remote access software (TeamViewer, LogMeIn) are of particular concern due to threat vectors such as lateral network traversal, publicly accessible resources, and shared or compromised credentials. How can organisations safely enable remote access for maintenance and support of operational technology resources?
Adopting a Zero Trust security framework has helped our customers overcome these challenges and enable secure access for their connected workers to drive performance and operational efficiency higher, reduce facility and resource downtime, and eliminate unnecessary travel costs.
Join us and learn how Zero Trust works to enable secure connectivity to OT resources like an HMI application, PC on the factory floor, and even Building Automation and Control Systems.
---
Agilicus AnyX is being used today to enable a modern air-gap that deliver just-in-time access for both internal and external users who need to reach resources on an industrial network to provide support and maintenance. With Agilicus AnyX, access to OT resources such as Human Machine Interfaces (HMI's), SCADA systems, and Programmable Logic Controllers (PLC) is established without compromising on security or required a VPN.
Learn how Agilicus AnyX works to provide secure connectivity with perfect audit trails, ensuring you know who did what, when, and for how long.
Our Speaker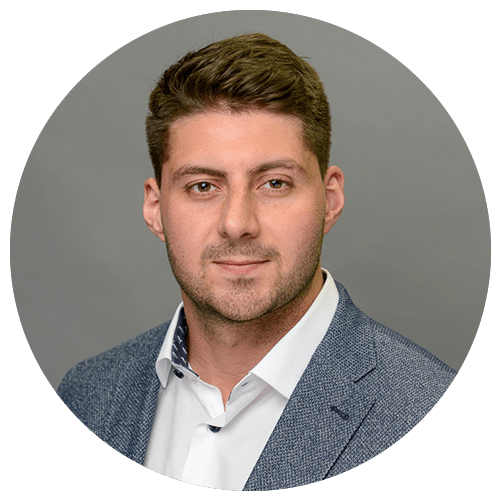 John Chiappetta, Account Executive, Agilicus

John leads Customer Engagement and Sales at Agilicus where he helps organisations overcome various cybersecurity and remote access challenges. Prior to joining Agilicus, John has worked with public and private sector organisations of all sizes to enhance their use of data and innovation to improve services, inform local decision-making and drive product development. John worked with municipalities across North America to create the Open Cities Index, helped manage the National Open Data Exchange and has worked on Smart Cities projects such as Smart Parking and Housing initiatives. In doing so, John has extensive experience with emerging technologies such as Big Data, 5G, IoT, and Zero Trust Remote Access.
---
Learn how a systems integrator is using Agilicus to securely connect with over 100 critical infrastructure sites to securely perform support and maintenance without a VPN.
Join us live on September 29 at 1:00 PM ET and see how Agilicus works to modernise cybersecurity for operational technology resources while enabling secure remote access without the cost and complexity of a VPN.