2022-08-25
@
17:00
–
17:45
UTC+0
Join us online on August 25 at 1:00PM ET to learn how your organisation can improve security and protect against the OWASP Top 10 web application threats with Zero Trust.
Our session host, Don Bowman, cloud security expert and founder and CEO of Agilicus, will explore web application security risks for the modern workforce. We'll also take a look at the Top 10 OWASP threats and how organisations can minimise risk with Zero Trust. At the end of our session there will be a live demonstration of how frictionless access and enhanced security can easily be achieved through a single Zero Trust platform without exposing your resources to the public internet.
The OWASP® Foundation, or the Open Web Application Security Project, provides free and open-source security resources and research. The OWASP Top 10 is a standard awareness document that outlines the top 10 web application security threats and serves as an effective first step in minimising web application security risks for your organisation.
Come and learn with us as we discuss using Zero Trust works to enhance security for your ecosystem of web applications and get insight on how and where to get started.
---
Balancing Web Application Security with Convenient Access
Whether for work or for leisure, web applications have embedded themselves in our daily lives. In fact, web applications are being used for everything from HVAC systems and operational technology on a factory floor to client databases, financial accounting, and records management.
Web applications are particularly interesting because they don't need to be installed on devices and can be accessed on a variety of platforms (desktops, laptops, mobile devices) by a diverse set of users (employees, vendors, partners, contractors, third parties). While web applications can play an important role in an organisation's processes and procedures, they can also introduce cyber risks. That means there is a heightened need for improved security, but this often comes at the expense of employee experience and convenient access.
So, what can organisations do to enable secure access to business critical web applications without compromising on security?
Reserve your spot and find out how to eliminate an attacker's visibility into the potential OWASP Top 10 web application vulnerabilities while enabling convenient access for any authorised employee, vendor, or third party.
---
In this Webinar You'll Learn
Common web application vulnerabilities and the Top 10 OWASP threats that put your organisation at risk.
Where and how to get started with adopting Zero Trust to protect against web application vulnerabilities.
---
Here's a look at what we'll be discussing:
Web Application security and defending against the OWASP Top 10 Threats.
How Zero Trust protects against web application vulnerabilities.
Keeping your web applications off the public internet without restricting access.
How and where to get started.
Join us and learn how to ensure resources and applications are not visible on the internet while still being accessible to authorised users.
Our Speaker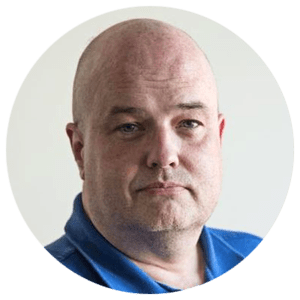 Don Bowman, Founder and CEO, Agilicus
Founder and CEO of Agilicus, Don Bowman is an expert in cloud security, has worked as a national advisor, and recently completed a project with the Canadian Federal Government to develop and adopt Zero Trust Network Architecture. Previously, Don was the CTO and Co-founder of Sandvine incorporated which was acquired in 2017.
---
Learn how Agilicus AnyX is being used to enable secure, frictionless access to custom web applications for over 1000 users without the need for a VPN, new users names, or passwords.
Join us live on August 25 at 1:00 PM ET and see how Agilicus works to improve web application security and protects against the Top 10 OWASP web application cyber threats.