2022-08-02
@
17:00
–
17:45
UTC+0
Join us online on August 2 at 1:00PM ET and learn how to enable secure, remote access to Industrial Control System resources and applications for maintenance and troubleshooting without the need for a VPN or new hardware. You'll learn how to keep critical systems off the public internet while still enabling secure access to specific systems.
Balancing Cyber Risk with Vendor Access
Security is a top of mind concern for businesses everywhere especially with growing concerns over shared credentials, over-privileged access, and enforcing multi-factor authentication for access per user. It's no surprise operators are no longer allowing remote access to industrial control system applications with traditional solutions like a VPN or other remote access tools (TeamViewer, LogMeIn).
How can organisations and their vendors, integrators, and third party providers safely enable remote access for maintenance and support of Industrial control system resources without compromising on security?
Join us and learn how a modern access solution can enable secure connectivity to resources like an HMI application or PC on the factory floor for employees, vendors, and customers – all without a VPN, new hardware, or client. Ensure your client networks are secure while getting access without the need for new user ID's or passwords.
---
What You'll Learn
Join us and learn how to get support from your clients IT department with a solution that ensures resources and applications are not visible on the internet while still being accessible to authorised users. You'll learn:
How to enable access per user and eliminate shared credentials while enforcing multi-factor authentication for access.
How modern connectivity solutions are simultaneously improving efficiency and security.
How to reduce the time and costs of remotely connecting to industrial control systems applications.
A live demonstration of how Agilicus works and what operators and end-users can expect.
How to extend secure remote connectivity to critical systems and applications without leaving them visible on the public internet.
Our Speaker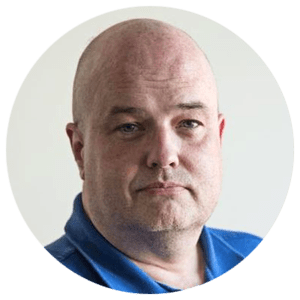 Don Bowman, Founder and CEO, Agilicus
Founder and CEO of Agilicus, Don Bowman is an expert in cloud security, has worked as a national advisor, and recently completed a Zero Trust Network Access project with the Canadian Federal Government. Previously, Don was the CTO and Co-founder of Sandvine incorporated which was acquired in 2017.
---
Learn how a water treatment facility is using Agilicus AnyX to securely connect engineers and technicians to the facility SCADA system, enforce multi-factor authentication, and leverage detailed auditing to reduce cyber risk.
Join us live on August 2 at 1:00 PM ET and see how Agilicus works to provide convenient secure access to operational technology resources without the cost and complexity of a VPN.