2022-03-24
@
17:00
–
17:45
In an ideal world, getting remote and mobile workforces online improves productivity and the ability to meet compliance requirements without compromising on security. Unfortunately for most, balancing cybersecurity and productivity is difficult, especially when budgets are tight and compliance requirements are strict.
Join us online on March 24 at 1:00PM ET and learn how IT security can actually drive productivity by getting your mobile workforce online without a VPN and without exposing your private applications and data to the internet. That means any authorised user can get secure access to the business applications and resources they need to do their job more effectively, from anywhere. We'll also explore how this can be done quickly and simply in a single afternoon.
---
Keep company resources secure while getting users online
IT security plays an important role in the modern workforce and is embedded in everything from keeping bad actors out, to connecting employees to their work, whether they are on-premise or working from home. But what about your front-line and mobile workforce?
At Agilicus, we believe cybersecurity should be simple and that the right solution can enable secure access to corporate resources for any user, on any device, from anywhere.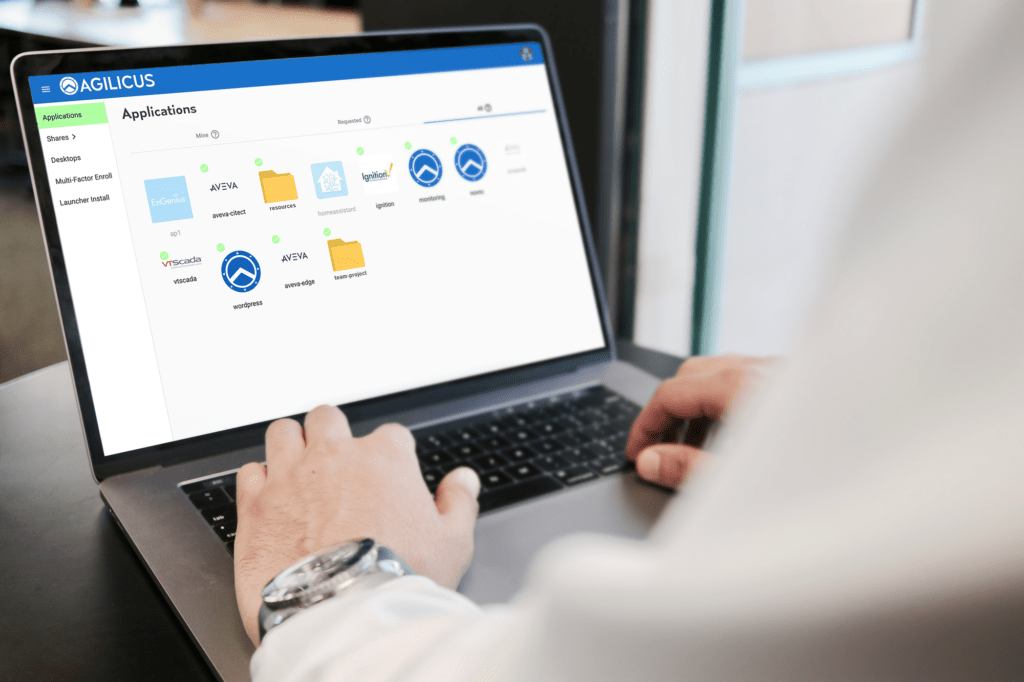 ---
Here's a look at what we'll be discussing:
• How to get the right tools and applications into the hands of your end-users
• The challenges of getting remote and mobile users online, securely
• How cyber risks complicate connecting mobile workers with the necessary productivity applications
• IT security as a productivity enabler rather than a detractor
• How to enable secure access for mobile workforces.
Get your mobile and front-line workforces online without compromising on security or compliance.
---
Reserve your spot and learn how you can leverage IT security to get digitally disconnected workers online quickly and without the hassle.
---
Join us live on March 24 at 1:00 PM ET and learn how Agilicus can help your organisation leverage IT security to drive greater productivity and empower remote and mobile workers with secure access to the resources they need to do their jobs.
The right approach to IT security can help you strike the balance between productivity and cybersecurity so that you can get your business applications online and in the hands of your end-users.
---
Bolster your cyber posture while delivering an invisible IT security experience to your end users with Agilicus.